Stage lights dim as the audience jolts into a collective scream for this cosmic journey. One-by-one, bandmates run out on stage. As soon as the last takes their place, Soley enters singing "Rise." As audience cheer turns into attentiveness, her sultry mellow tone lulls us all into "Weary." This would be one of many amazing sonic transitions throughout the night, and one of the most incredible live performances I've ever witnessed.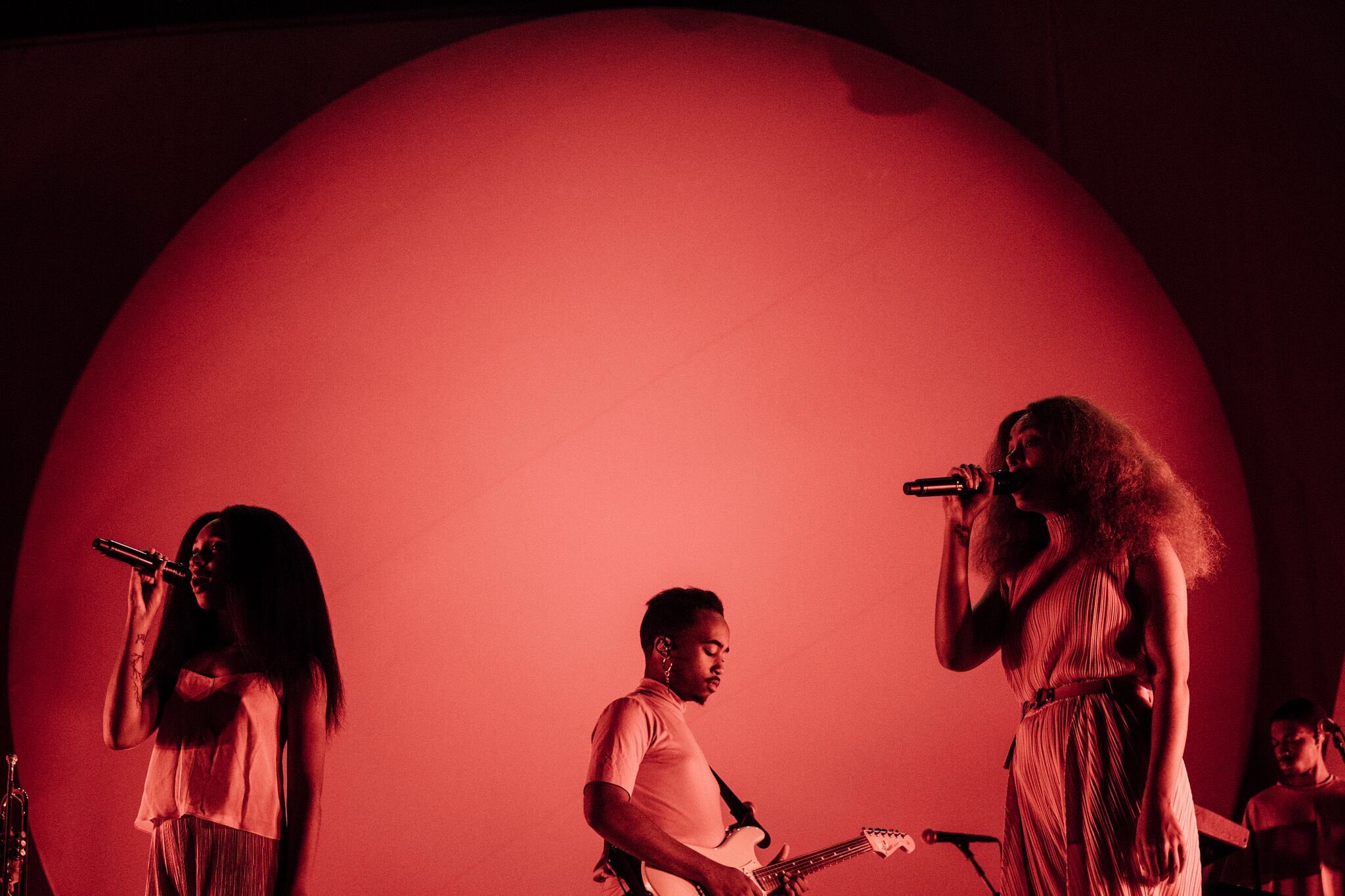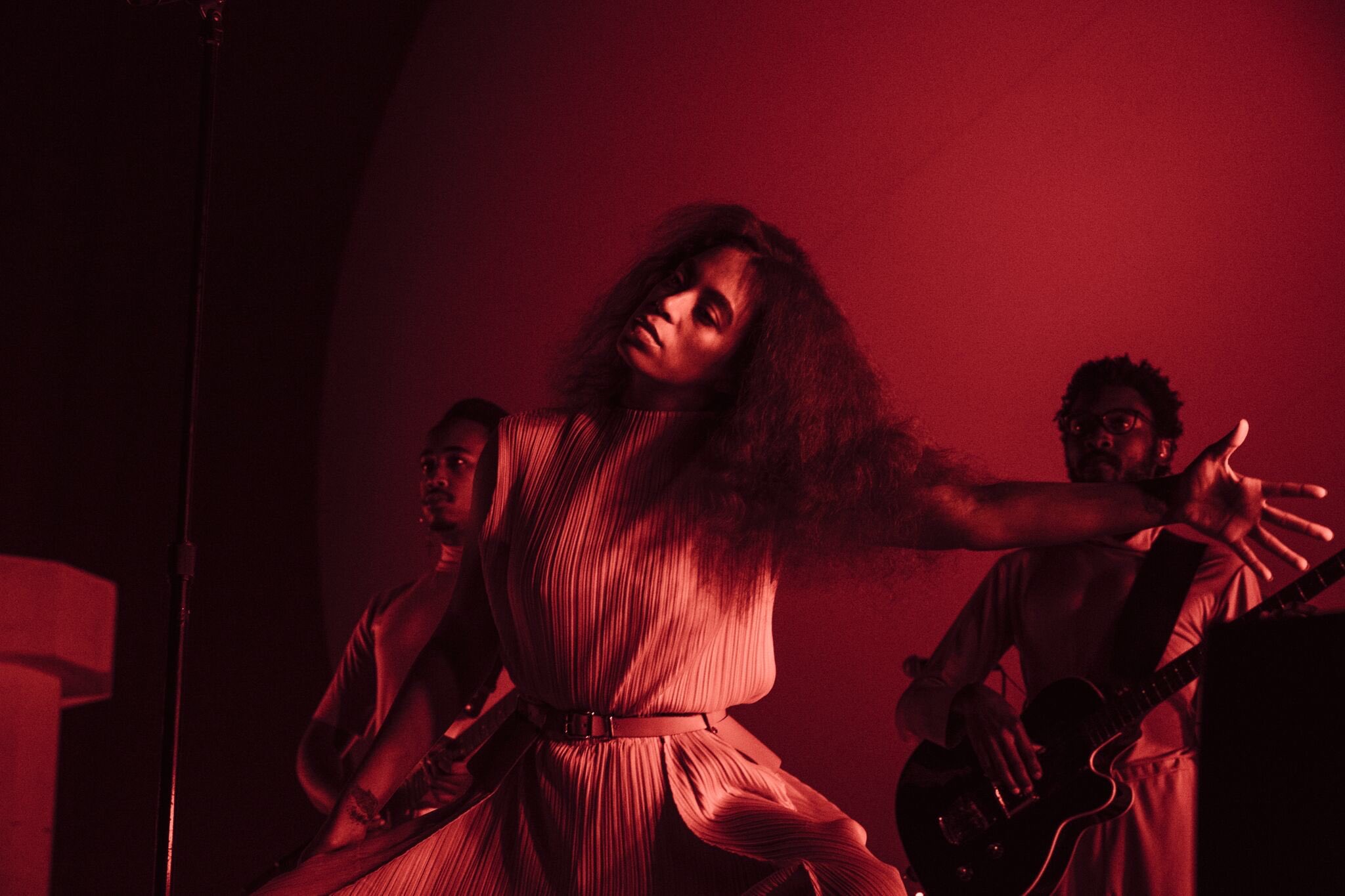 This past Sunday night, I made my way to 787 Windsor to see Solange live at Afropunk Atlanta. This was her first time performing in Atlanta since A Seat at the Table, and being witness to this moment is easily one of the best decisions I've made this year. There's something special about Solange that brings out the desire in me to be my best Black self. More importantly, her validity as an artist gives light to young Black girls to embrace the creativity within them too frequently dimmed.
Solange songs hit like anthems. It was as if the crowd dissipated and I had an open dance floor to myself. Nothing mattered. Whether or not I fell off that one inch step ladder I hopped a fence to stand on, nothing else mattered. As she belted out the closing ballad of "Bad Girls," eyes to the sky, I couldn't believe I was actually witnessing one of my biggest influences.
It was as if it was just her and I alone in that Black Cab Session.
As I stared off, she met my thought, encouraging everyone in the audience to put away their cellphones, look around, and take in the present moment.
Her nuance and, to borrow a phrase from the effervescent writer Wesley Morris, "glorious specificity" is relentless in its communication. No moment is lost for her in communicating true artistry and brilliance. Just before posting the feature image for this piece, I noticed that the way the light hits her in the image resembles that of a 3D print. As in, on certain devices, you may be able to look at a photo you haphazardly shot at the concert, and see Solange in full 3D glory. No moment lost. Sheer perfection, undeniable brilliance. Soley's artistry hits you at every angle.
Her artistry also unfolds in her respect for other artists, particularly her all Black bandmates. Their camaraderie was felt from the pews. They didn't miss a beat as her biblical Sunday morning references rang in our spirits, as familiar as an old hymn, or a Michael Jackson song. Before she segued into "Some Things Never Seem to F*****g Work," she sampled "The Way You Make Me Feel," which I realized was a musical overlap already present on the album, True.
A collective and somber hum is felt in a Solange rhythm and even more so in her approach to a live show, a quiet validation. There were numerous times where she was only visible to the front row as she interacted intimately with the crowd. Whether she shouted you out for knowing all the words to a decade old track, or simply complimented your energy, it was a performance for us. The collective 'us' referenced in "F.U.B.U.," and also, the collective us that filled that outdoor space. As I left the show almost skipping down the sidewalk, I smiled at the young man on the street corner playing his trumpet, and chatted in passing with the young girl and her father selling water. As they hailed me back for a free bottle, I look up to the moon and utter in full satisfaction:
POST NOTES, exclusive subscriber only content. This week's post note contains exclusive audio recap, video from the show, and extended writing.
All images courtesy of Greg Noire ©